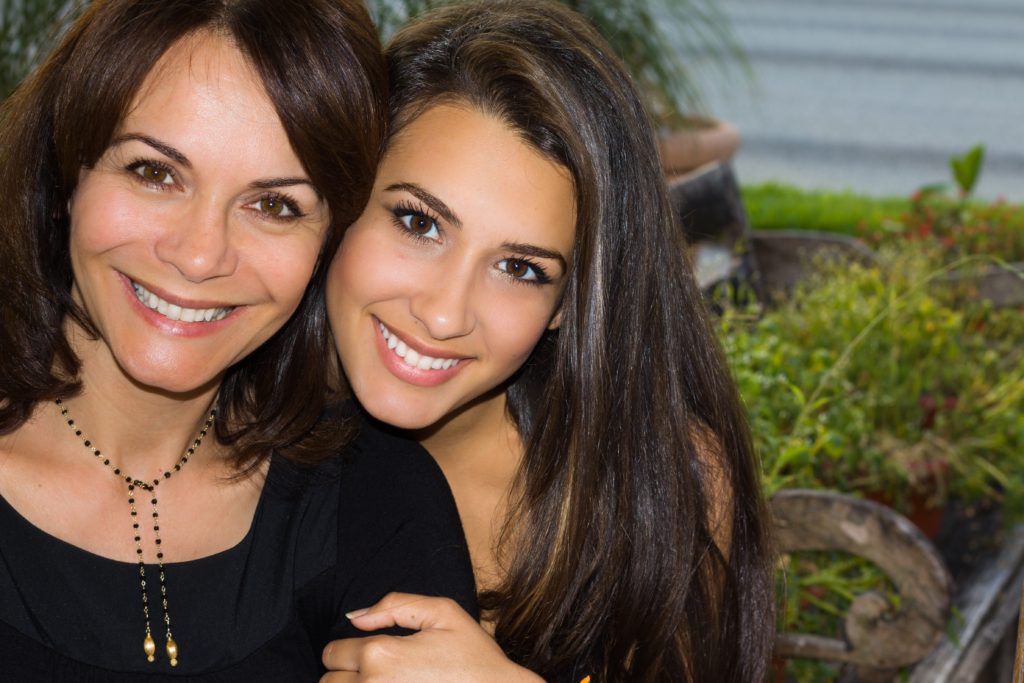 Dr. Pei offers Botox Treatment in our Virginia offices. Dr. Pei understands the importance of looking natural and keeping one's face from having the "frozen look". When you are treated by a one of the best BOTOX doctors, they understand facial aesthetics and use various techniques to customize the procedure to suit each individual's needs, the results are rejuvenating and youthful.
All neuromodulators (BOTOX, Dysport, Xeomin, etc.) work by weakening the muscle into which they are injected so the skin appears smoother and is less prone to causing wrinkles. BOTOX is ideal for treating facial creases such as frown lines between the brows, horizontal creases on the forehead, crow's feet around the eyes, lines around the lips, and bands around the neck. It can also be used to provide "lift" in the eyebrows, corners of the mouth and other areas of the face for a more youthful appearance. When these techniques are combined with advanced facial fillers, the treatment is known as a liquid facelift.
How quickly can I get a Botox appointment?
Most of the time we can see patients the same day or next day, especially if they our exciting clients. Please call us at (703) 698-9668 and see if botox appointment is available. We try our best to accommodate our patients' busy schedules!
Do the wrinkles go away immediately after a BOTOX® injection?
BOTOX® injection usually takes 3 - 7 days to start restricting the muscles from contracting. After the BOTOX® takes effect, some of your lines will disappear completely and others should be minimized. Some wrinkles have been present so long that they will not go away even when the muscle is paralyzed. These wrinkles may need to be treated with a combination of BOTOX® to paralyze the muscle and fillers such as RESTYLANE®.
How long does Botox treatment last?
First results usually appear 3 to 7 days after injection, and typically last for 3 - 6 months. Each patient responds a little differently to treatments. Results are a direct response to how strong the muscle is and how many units are used. With regular use of BOTOX®, problem muscle areas gradually atrophy and shrink, allowing the wrinkles they cause to fade away.
How long does Botox procedure take?
Typically, a Botox treatment requires only 10-20 minutes in examination room and ends with absolutely minimal or no discomfort at all. Usually, you can return to work immediately, while we recommend that you stay away from getting into strenuous activity until the next day.
How much does Botox cost?
The cost of Botox varies by each individual patient and by the amount of Botox needed to get the best results. Although some clinics price Botox by the "area," we believe in customizing each patient's treatment, and we price our Botox treatment by the "unit," based on the amount used: $10/ unit. One treatment area needs approximately 15 to 20 units.
What areas of the face can be treated with Botox?
The most common Botox treatment areas are:
11 lines or glabella,
forehead lines
"crow's feet"(lines around the eyes)
However, Botox is a versatile drug and at Trifecta Med Spa it can be used for:
Jaw reduction – gives one a softer and more visually pleasing appearance
Calf muscle reduction – gives a thinner appearance to the calf area
TMD disorder (or Bruxism) – this aching ailment causes irritation in the jaw area and often lead to teeth grinding and pain in the jaw area. We can help here at StarCare by using Botox to relax the jaw (masseter) muscle and dramatically reduce the effect of this disorder.
Excessive sweating, or hyperhidrosis – Botox is effectively used for excessive sweating by blocking the release of acetylcholine, thus causing sweat glands to stop producing sweat. Around 20-25 minor injections to the underarm area effectively reduces sweating by up to 90% within 2 days period, lasting up to 10 month, or even longer.
What is considered one treatment area?
One area: Glabella region (between eyebrows) or Forehead or Crow's Feet (sides of both eyes).
Will my wrinkles come back stronger after a BOTOX® injection?
No.
Does the BOTOX® injection hurt?
Most people find that the injections cause only mild, temporary discomfort.
Will there be bruising and swelling after a Botox injection?
Immediately after an injection, there may be mild swelling which usually subsides over the next 24 hours. Bruising can occur in a minority of patients. We recommend that patients considering undergoing BOTOX® injection refrain from taking Aspirin, Motrin, or any other blood thinners for 2 weeks prior to injections. If the injection does cause bruising, it is easily concealed with camouflage makeup.
PRE-TREATMENT INSTRUCTIONS
It is prudent to follow some simple guidelines before treatment that can make all the difference between a fair and great result, by reducing some possible side effects associated with the injections. We realize that this is not always possible. However, minimizing these risks is always desirable.
Avoid Alcoholic beverages at least 24 hours prior to treatment (Alcohol may thin the blood increasing risk of bruising. )
Avoid Anti-inflammatory / Blood Thinning medications ideally, for a period of two (2) weeks before treatment. Medications and supplements such as Aspirin, Vitamin E, Ginkgo Biloba, St. John's Wort, Ibuprofen, Motrin, Advil, Aleve, Vioxx, and other NSAIDS are all blood thinning and can increase the risk of bruising/swelling after injections.
Schedule Botox® appointment at least 2 weeks prior to a special event which may be occurring, i.e., wedding, vacation, etc. etc. It is not desirable to have a very special event occurring and be bruised from an injection which could have been avoided.
POST TREATMENT INSTRUCTIONS
The guidelines to follow post treatment have been followed for years, and are still employed today to prevent the possible side effect of ptosis. These measures should minimize the possibility of ptosis almost 98%.
No straining, heavy lifting, vigorous exercise for 4 hours following treatment. It is now known that it takes the toxin approximately 4 hours to bind itself to the nerve to start its work, and because we do not want to increase circulation to that area to wash away the Botox® from where it was injected. This waiting period continues to be recommended by most practitioners.
Avoid Manipulation of area for 4 hours following treatment. (For the same reasons listed above.) This includes not doing a facial, peel, or micro-dermabrasion after treatment with Botox®. A facial, peel, or micro-dermabrasion can be done in same appointment only if they are done before the Botox®.
It can take 2-7 days to take full effect. It is recommended that patient contact office no later than 2 weeks after treatment if desired effect was not achieved.
Makeup can be applied before leaving the office. Retin-A, Glycolic acid, Vitamin C, and Kinerase can be used, but avoiding (for 24 hrs) the Botoxed areas.