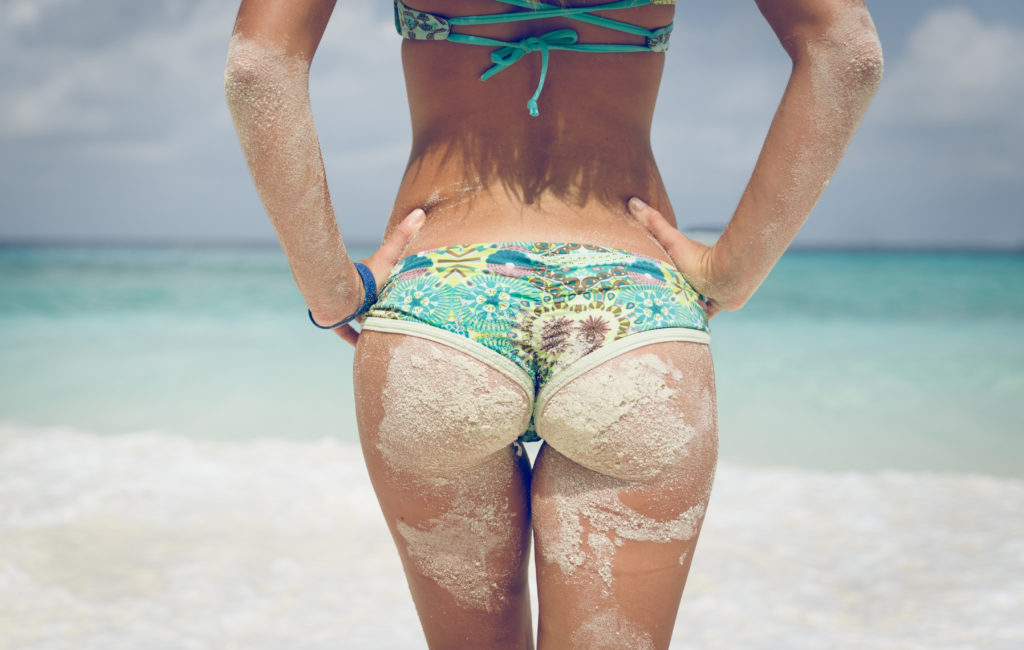 With residency training in both OBGYN and Plastic Surgery, Drs. Pei has been performing cosmetic gynecological procedures for more than 15 years. As an experienced surgeon in pelvic reconstruction and urogynecology, Dr. Pei offers the latest and most innovative techniques in the evolving field of cosmetic procedures and cosmetic vaginal surgery.
The growing field of cosmetic procedures is allowing women to take control of their self-confidence by removing aesthetic concerns regarding their vaginal appearance. It is important for women to feel as confident and satisfied in their sexuality as possible. We perform the following cosmetic gynecological procedures which help women in achieving this confidence:
Cosmetic Gynecology - Before and After Gallery
Picoway Laser - PicoWay effectively treats acne scars, wrinkles, dark spots and removes unwanted tattoos - all with low to no downtime
Vaginoplasty — This vaginal rejuvenation procedure tightens your vagina in order to restore sexual gratification and intimacy following childbirth.

Perineoplasty

— Improve the appearance of your perineum, which may have experienced scarring and other disfiguration issues due to childbirth, with this outpatient procedure.
Labiaplasty — Correct uneven or excess tissue from enlarged labia minora to bring back your self-esteem and confidence.
Hymenoplasty — A surgical procedure designed to repair and reconstruct the hymen
Clitoral Hood Reduction — Improve the appearance and sensation levels of your clitoris by having the excess skin of your enlarged clitoral hood removed with this low-discomfort, 30-minute procedure.
Vaginal Loosening — A minimally invasive procedure that enlarges a woman's small vaginal opening to help make intercourse less painful and more enjoyable.
Cosmetic C-section — A Bikini cut for C section performed as low and short as possible
Panniculectomy and scar revision with C-section
Mini Abdominoplasty (Mini Tummy Tuck) with C-section: C Tuck
C-Section Scar Removal and revision
Vaginal Scar Revision from vaginal delivery

Before and after pictures

— View the incredible results of cosmetic procedures
These precise and effective procedures require little down time and carry few risks. Most take place in our office under local anesthesia eliminating expensive hospital cost. Each patient's concerns and needs are carefully analyzed.
Procedures are completed with the latest technology, reducing risks and any pain or discomfort to the patient. These cosmetic procedures allow patients to return to normal day-to-day activities in a matter of a few days.
Our physicians at StarCare practice comprehensive pregnancy care and gynecological services. The cosmetic needs of our female patients are addressed throughout prenatal care and delivery. We constantly monitor the fetal weight with ultrasound and advise our patients with proper diet and exercise to minimize the stretch mark formation. We advise our patients the least traumatic route of delivery based on fetal size, skin and pelvic floor conditions. When performing cesarean delivery, we make the skin incision as low and short as possible to achieve the best cosmetic result. We minimize keloid formation by closing the incision with plastic surgical techniques. We also perform panninulectomy and scar revision during cesarean section delivery.
To learn more about our pioneering cosmetic procedures, visit each procedure page for details and descriptions. To schedule a consultation, call (703) 698-9668.